Level 1: Screenings & Assessments
GET STARTED (Pre-intervention Screenings and Assessments)
As part of a comprehensive worksite wellness program, the Jessamine County Health Department can provide several screenings and assessments to give employers a thorough knowledge of their staff's general health status and attitudes, as well as feedback in regards to the organization's environment and culture in relation to Worksite Wellness.
Potential Screenings and Assessments Include
CDC Worksite Health Score Card
The Centers for Disease Control Worksite Health Score Card, is a tool to help employers assess the extent to which they have implemented evidence-based health promotion interventions, helps them to identify gaps in their health promotion programs, and assists them in the prioritization of high-impact strategies for health promotion at their worksites.
Employee Interest and Needs Survey
The Employee Interest and Needs Survey is utilized to assess the employees' overall level of interest in regards to improving their health. It also identifies which intervention strategies the employees would find most beneficial.
Biometric Screen

The Biometric Screen combines basic lab work and biometric measures with general counseling. Total time for screening and counseling is approximately 10 minutes.
Lab Work Includes:
o Total Cholesterol
o LDL
o HDL
o Triglycerides
o Blood Glucose
Biometric Measures Include:
o Height
o Weight
o BMI
o Blood Pressure
o Waist Measurement
Lab work is completed using a machine with immediate results and only requires a finger stick.  We are able to provide same day counseling on site. Participants with abnormal results, and those with abnormal results will be encouraged to follow up with their medical provider.
Glucose Screening
Type 2 diabetes is the most common form of diabetes.  Because people with diabetes often have no symptoms in the early stages of the disease, they may be undiagnosed for many years.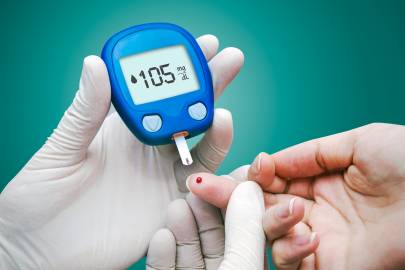 For the most accurate results, we recommend participants should be fasting –no food or drink (plain water is fine to drink) for at least 8 hours prior to their tests.
Exemptions to fasting: 
Individuals with any medical condition that your medical provider has instructed you that fasting is not appropriate
Those diagnosed with diabetes or hypoglycemia
Women who are pregnant
Those taking a prescription medication that must be taken with food
See:
Level 2.) ADDRESSING NEEDS (Interventions We Offer),
Level 3.) ONGOING SUPPORT (Agency Driven Activities/Education).