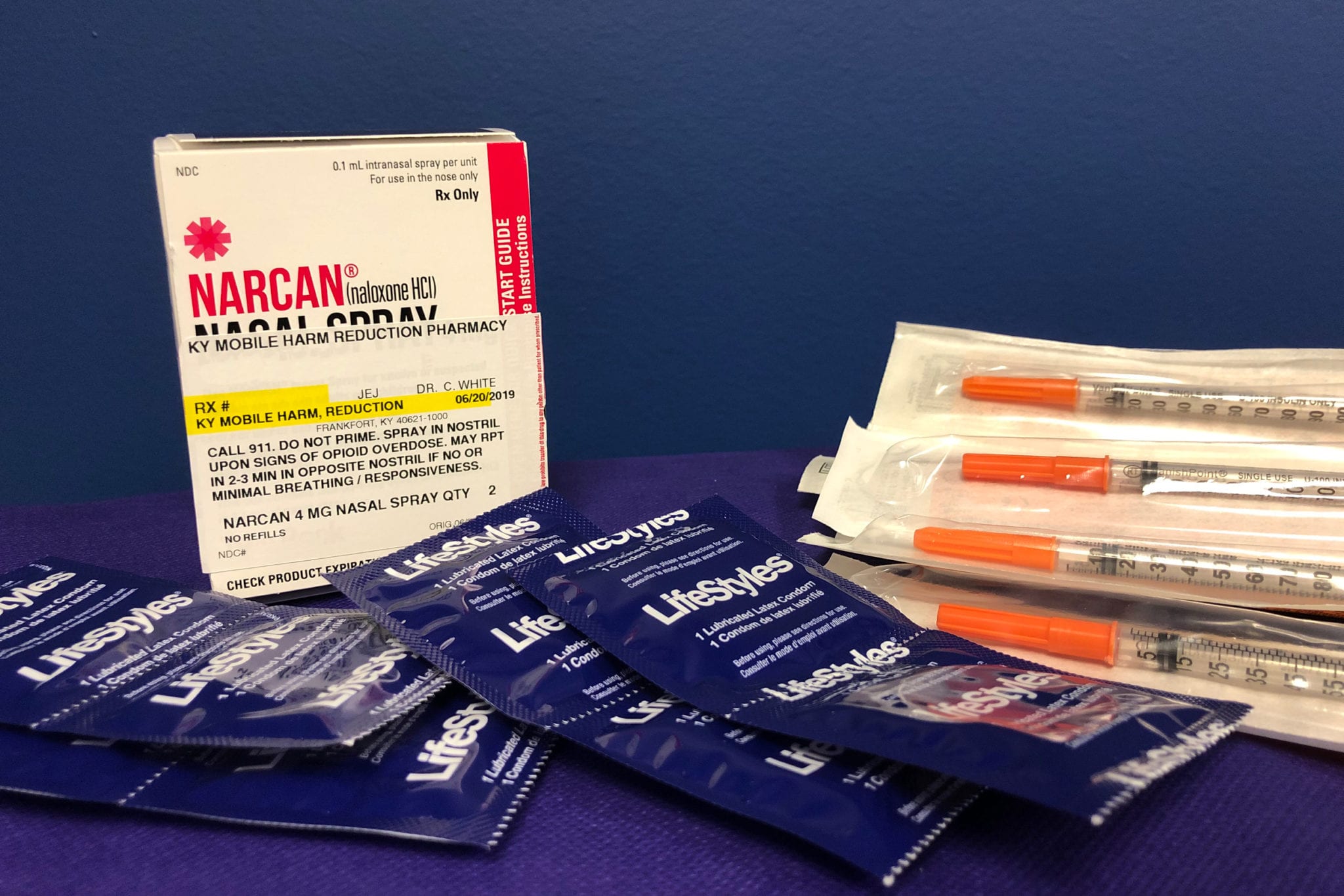 EMERGENCIES: The Health Department DOES NOT provide Narcan for emergency situations. Please call 9-1-1 as soon as possible for situations that require immediate attention, such as a suspected overdose.
The Health Department Syringe Exchange Program (SEP) is a public health harm reduction practice aimed at reducing spread of communicable diseases such as HIV, hepatitis A and hepatitis C.
Syringe Exchange Program
Location and Hours of Operation
SEP operates in the Health Department Clinic during regular clinic hours
Comprehensive list of services provided:
Safe disposal of used needles
Free confidential testing for HIV and hepatitis C (optional)
TB Skin Assessment
Vaccinations (hepatitis A)
Education about the harms associated with drug use and how to minimize them
Counseling and referral to treatment
Narcan Distribution
Local Substance Use Disorder Resources
Are you or someone you know in need of local substance abuse addiction resources? Visit Get Help Lex, Don't Let Them Die, Find Help Now KY, or Grasp Help websites for available resources. Call Kentucky HELP Call Center – 1-833-8KY-HELP (1-833-859-4357) to speak with a specialist about treatment options and available resources.
Click here for a list of locations in Jessamine County that offer Narcan.
Download and print the Jessamine County Resource Brochure for a compete list of local substance abuse resources in or around our county. Learn how to safely dispose of sharps, by visiting the Sharps Disposal Fact Sheet.
August 31, 2020 – International Overdose Awareness Day